A Non-Profit 501(c)(3) Organization

Serving Northern California
and Surrounding Areas



If possible, would you consider donating a small amount more to cover PayPal's service fee?
* NorCal Collie Rescue is California non-profit public benefit 501(c)(3) corporation C2798651 EIN 20-3381549.
Your donations are fully tax deductible.
Website Developed and Maintained by
Website to the Rescue



Ways to Help
•
Financials Contributions:

NorCal Collie Rescue, like all breed rescues, very much needs your assistance through donations. We can accept donations through our general fund or through the Angel Fund, which assists senior and special needs collies. We are also happy to accept donations "in memory of" or any other dedication you desire. We will post the names of our donors here, for any donor not wishing to donate anonymously.

NorCal Collie Rescue is a 501(c)(3) non-profit public benefit corporation.
California Corporation #C2798651--EIN 20-3381549
All donations are fully tax deductible.

You will receive a tax donation receipt for material or monetary donations of any size.
Thank you for your support of collie rescue. The collies thank you!


Click here
for a list of our generous NCR donors!

Click here
for NCR's annual financial statements.
How to Donate:

Send your donations directly to NCR:
NorCal Collie Rescue

274 Redwood Shores Pkwy. #210
Redwood City, CA. 94065

Make checks payable to NorCal Collie Rescue
Thank you!!


Donate through PayPal
NorCal Collie Rescue offers you the convenience of donating through your credit card. You will receive a tax donation receipt once your billing comes through to us from PayPal.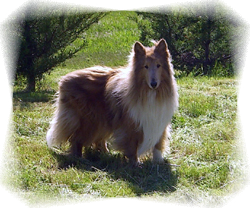 •
Purchase your Pet Meds and Flea Treatment Products through 1800PetMeds Partner Program



Buy Frontline Plus and other pet medications online today [Click Here] or call 1-800-738-6337 and mention
NorCal Collie Rescue! You must use our referral code NCR at checkout so we receive credit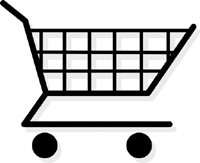 •
Shop for yourself, loved ones, and even your pets at the
NorCal Collie Rescue store at CafePress
http://www.cafepress.com/NorCalCollieRSQ

NCR offers many fun items with our logo and other collie images at our on-line CafePress store.
Buy fun stuff and support collie rescue! 100% of profits go to support needy collies.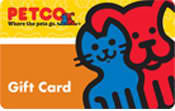 •
Gift Cards

Purchase a Gift Card from Petco or PetSmart
and have it emailed directly to us: info@calcollierescue.org
Click on Petco's card to buy now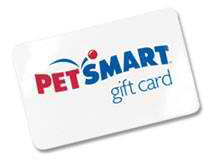 Click on PetSmart's card to buy now
•
Foster homes: We desperately need foster homes. Our area coordinators are often too busy to take care of a needy dog. Our ideal foster home is someone who has one or two pet dogs or cats and can take in one needy dog at a time to work with and prepare for adoption. Often rescue dogs are ill or underweight; they need to be spayed or neutered, in addition to any health problems that they may have. Dogs may need to stay in foster care for at least two weeks and often longer. Often rescue dogs have been neglected and so have no training and little socialization. A caring foster home can provide the basics that make a dog much more adoptable. The foster home can evaluate each rescue dog and help NCR make the best possible placement so that the dog will be sent right away to its forever home. It's no exaggeration to say that fostering is the most important part of a successful rescue. Can you help us with fostering, even if it's only one dog per year?

•
Area coordinator: The area coordinator organizes and oversees all the rescue activities in her or his area of coverage. We presently have too few area coordinators to cover northern California well. The area coordinator rounds up volunteers to foster and to be local shelter contacts and other tasks. The area coordinator is a point of contact for owners relinquishing dogs and for adopters. The area coordinator oversees adoptions, screening adoptive homes and matching potential adopters with a rescue collie. The area coordinator collects donations to turn over to the NCR treasurer and files all forms with the NCR secretary. The area coordinator also contacts local veterinarians to help donate services for rescue dogs and may organize fundraising and adoption events and other activities to promote collie rescue. As a result of all these duties, the area coordinator cannot afford time to foster very many dogs, but some experience fostering is necessary to be able to direct the area coordinator's other foster homes. To become an area coordinator, you would apprentice under a mentor area coordinator for some period. That mentor will then present your qualifications to the NCR board, which votes on all incoming area coordinators. The area coordinator is an essential and important position, with financial authority and considerable responsibility. In a sense, the area coordinator is an autonomous local rescue organization under NCR's 501(c)(3) umbrella, but all area coordinators adhere to NCR's guidelines and policies. The area coordinators work as a team to bring together needy collies and prospective adopters from all over northern California to ensure the best possible matches between the collies and forever homes.

•
Shelter checks: An area coordinator needs someone to visit the local shelters and make contact with the shelter staff. Someone needs to check the shelter regularly for purebred collies. These days, most shelter checks are done on the internet, and NCR needs volunteers who can check shelter's web pages and internet postings (such as Pet Harbor, Petfinder).

•
Transporation: Once a collie comes into a shelter, the dog needs to be picked up and transported to a foster home. Sometimes relinquishing owners need someone to come and pick up the dog from their home to be transported to a foster home.
•
Home checks: Every potential adopter is asked to allow a NCR to do a home check. This volunteer will look for evidence that the home is a good one for a collie: We require that all collies be adopted into an indoor/outdoor home. There should be a clean, safe environment both inside the home and outside in a yard for the collie to exercise and potty. This volunteer also has a good opportunity to explain the responsibilities and requirements for dog ownership and to educate pet owners in good stewardship of their pets.

•
Other activities for volunteers: These include making phone calls for area coordinators, making fliers, helping out at fund raising events and other educational events such as Adoption Days at shelters or Scottish games, transporting rescue dogs for various purposes and just doing legwork for the area coordinator. Perhaps you can think other ways you can contribute to a successful rescue.
•
Donate your time and become a Volunteer

Here are ways you can help
Visit our Volunteer Page for more information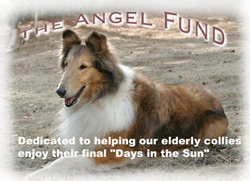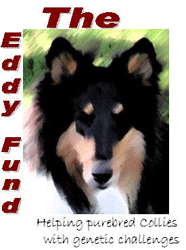 •
Find out more about the "Angel Fund"
supporting elderly and special needs collies.


•
Find out more about the "Eddy Fund"
supporting collies born with genetic defects.


•
Find out more about the "Cathy Toft Memorial Fund"
to help rehabilitate collies who have lost their spirit or their way.
Donate to NCR's Special Funds
Find our more about:
If possible, would you consider donating a small amount more to cover PayPal's service fee?