A Non-Profit 501(c)(3) Organization

Serving Northern California
and Surrounding Areas



* NorCal Collie Rescue is California non-profit public benefit 501(c)(3) corporation C2798651 EIN 20-3381549.
Your donations are fully tax deductible.
Website Developed and Maintained by
Website to the Rescue



The Eddy Fund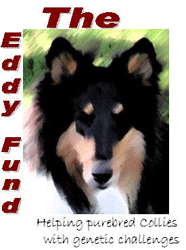 The Eddy Fund supports collies born with genetic defects that cause them pain and suffering.

The Eddy Fund provides funds for veterinary care of young collies born with afflictions that reduce their quality of life but can be helped with veterinary intervention.

The Eddy Fund was started by Andrea Moss, in honor of Eddy, her collie puppy, purchased from a breeder. He was born with many defects, including severe orthopedic problems that completely crippled him at a young age.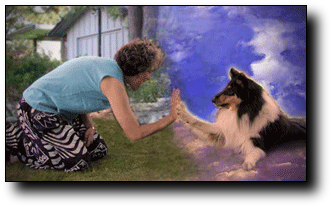 He found a way to speak to Andrea from The Other Side, and he asked her to start this fund for collies just like him.

Collie owners with collies like Eddy may apply to the Eddy Fund through NorCal Collie Rescue for help with veterinary care to relieve the suffering of their collies.
Through the Veil
Eddy received countless surgeries to fix his defective legs
and he was finally able to run free once again.

Eddy died unexpectedly one bright sunny day, while
sleeping peacefully at Andrea s side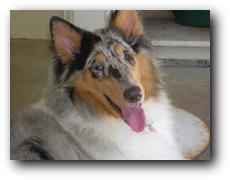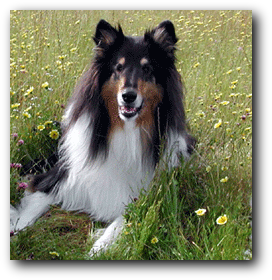 Eligibility for the Eddy Fund:
•
Your dog must be a purebred collie;
•
Your collie has a genetic defect that causes suffering but can be helped with veterinary intervention;
•
You live in the coverage of NorCal Collie Rescue, which is northern California and adjacent Nevada and Oregon;
•
Preference will be given to rescued collies, but other collies may be helped if funds are available.
To find out more about how the Eddy fund might assist your collie, please email Andrea Moss andrea@calcollierescue.org

Donate through PayPal
NorCal Collie Rescue offers you the convenience of donating through your credit card. You will receive a tax donation receipt once your billing comes through to us from PayPal. For your information, PayPal takes 3% + 30¢ to provide us with this service.
This PayPal donate button
is specifically for the Eddy Fund Donations
To make a donation to the Eddy Fund account
Send your donations directly to NCR:
NorCal Collie Rescue

274 Redwood Shores Pkwy. #210
Redwood City, CA. 94065


Make checks payable to NorCal Collie Rescue
Write: Eddy Fund in the Memo Section
Thank you!!
Nor Cal Collie Rescue welcomes donations to the Eddy Fund.