NorCal Collie Rescue
NorCal Collie Rescue is a nonprofit corporation* founded by collie lovers who are dedicated to taking responsibility for collies at risk in northern California. Collies come to rescue from many sources, including animal shelters, death of the primary caretaker, people whose health has changed, breeders, divorce and many other circumstances.

Our volunteers take in and rehome collies in California, North of the Tehachapis. If you are in southern California, please contact Southland Collie Rescue. NCR will not ship collies or place them out of state, but we do collaborate with collie rescues adjacent to our area of coverage.

Please visit our About NCR page to learn more about our Organization.
Other collie organizations helping rescued collies in California: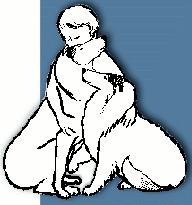 Collie Rescue Foundation



A Non-Profit 501(c)(3) Organization

Serving Northern California
and Surrounding Areas



* NorCal Collie Rescue is California non-profit public benefit 501(c)(3) corporation C2798651 EIN 20-3381549.
Your donations are fully tax deductible.
Website Developed and Maintained by
Website to the Rescue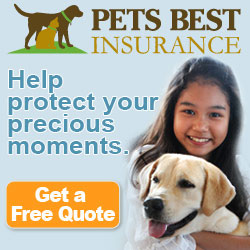 Get a Free Quote, and we get a Donation!
Rescued Collie Arrives from South Korea, Goes All "Lassie", Saves Owner
What better way to celebrate National Dog Day than with a story about Lassie? How about a story in which Lassie is actually Alice where Alice is a Collie rescued from a high kill shelter in South Korea who finds her way to California where she saves her new owner from harm? Because that is what happened. And between dogs from Spain becoming therapy dogs and helping start prison programs and Korean Collies saving lives...I just might have to start an "Immigrants are Making Our Canine Nation Great" category.


Alice's story begins in a shelter in South Korea where she had arrived as a stray. She was being held for a ten day period to allow any surfacing owners to find her. After the hold expired, she would be euthanized if left unclaimed. Team Inch volunteer Wendy Lee Williams was alerted to her presence by a collie-enthusiast friend and immediately went to work to provide rescue for her if needed. Team Inch, named for "Inch", a rescued greyhound, works to rescue sight hounds and larger breed dogs, partnering with rescues in Canada and the U.S. as finding safe forever homes in South Korea for larger dogs can be difficult to achieve.

Click HERE to read more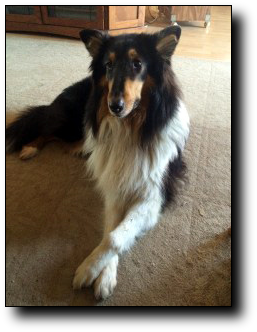 How to Donate:

Send your donations directly to NCR:
NorCal Collie Rescue

Effective immediately, the mailing address for NorCal Collie Rescue has changed and will now be as follows.

274 Redwood Shores Pkwy. #210
Redwood City, CA. 94065

Make checks payable to NorCal Collie Rescue
Thank you!!


Donate through PayPal
NorCal Collie Rescue offers you the convenience of donating through your credit card. You will receive a tax donation receipt once your billing comes through to us from PayPal. For your information, PayPal takes 3% + 30¢ to provide us with this service.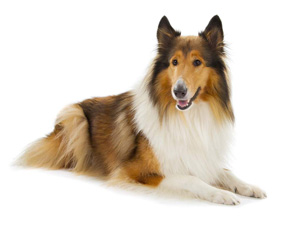 VOLUNTEERS NEEDED
PLEASE NOTE:

Out of an abundance of caution, NCR is suspending all International Rescue until further notice. NCR board will reconvene in the Fall of 2019 to revisit this subject. During this hiatus, research will be conducted to validate if this avenue should resume in the future. We take all of your concerns very seriously and want to make sure we never lose sight of our mission. "TO HELP COLLIES IN NEED".

Thank you for your understanding and ongoing support.


A LETTER FROM NCR PRESIDENT


Dear NorCal Collie Families,

The love and passion for the collies we serve is undeniably stronger than any force of nature, and we want to provide relief and peace of mind to all our NorCal Collie Families amid an unprecedented worldwide crisis.

In this ever-changing rescue landscape, NorCal Collie Rescue Board of Directors is launching a Covid-19 Collie Sanctuary Program for ANY collie family afflicted with the Covid-19 virus in Northern California. If you become ill with Covid-19 and are unable to care for your collie, NorCal Collie Rescue will be there for you and your collie(s).

We are working on the many details of this program, and more information will follow. However, as this crisis continues to hit close to home in such a frightening way, we want to reassure our collie families their beloved companion will be cared for by NCR in a loving sanctuary home until the collie owners are well. This is what families do for each other. It is our way of lending a collective helping hand to the collies we all love.


WHAT TO DO

If you would like more detailed information on the Covid-19 Collie Sanctuary Program now, please email laurie@calcollierescue.org. We want to hear from you if you need or think you might need our help.

If you would like to partner with us and become a very special Collie Sanctuary Home during these difficult times, contact laurie@calcollierescue.org to obtain more information regarding the requirements and commitments.

The Covid-19 Collie Sanctuary Program's purpose is to provide NorCal collie families, whether collies were rescued or purchased, with relief and peace of mind when they need it the most. Rescue comes in many forms, and we are here for you because we are all in this together.

Our thoughts and prayers are with all of you,

Lauren Caudill
President
NorCal Collie Rescue
Friends of NorCal Collie Rescue:


Times are hard for so many families this year. In addition to coping with Covid-19, we are now facing over 560 fires raging in California. We are tired, stressed, and afraid.

Please know our thoughts are with you during this difficult time, and we are here for you. NorCal Collie Rescue is a network of foster homes throughout Northern California. If you need to evacuate and can't take your collie to your temporary residence, we will care for your collie until you and your pets are able to return safely to your home.

For assistance, please call Lauren Caudill at 909-630-6411 or email NCR at info@calcollierescue.org. NCR will coordinate temporary housing for your collie.

You can learn about other resources for animal owners impacted by the California fires at the RedRover website.

In addition, our volunteers are sending us names of organizations they support that provide shelter and assistance to all animals, and we are putting together a list. We encourage you to support animal welfare organization that are active during this California Fire emergency through financial donations or supplies.

Here are a few organizations recommended by volunteers so far. There are many more. . .

SPCA - Monterey County has over 600 evacuated animals now in their care. More are being rescued, and they need help. If you can, please give now to support this work. They also have a list of donation items needed immediately that can be dropped off or shipped.

The Santa Cruz County Fairgrounds Foundation is providing an Evacuation Center for People and Animals. The Foundation raises funds to keep the Fairgrounds safe and open for celebrations, and in the event of a disaster, like fires. The Fairground barns and animal quarters provide safety for animals in a crisis.

The North Valley Animal Disaster Group in Butte County works with emergency services to educate the public about disaster preparedness and assists in sheltering and evacuation of animals during a disaster.

The Community Animal Response Team is a volunteer-led, nonprofit organization that works in cooperation with local agencies to ensure the best possible outcome for animals in Napa, Sonoma and Solano Counties and other areas who need assistance during an emergency.

Hold Your Horses Livestock Emergency Evacuation Team is based in Contra Costa County and surrounding areas. They provide assistance to those in need during times of disasters. They are doing their best to distribute to as many affected livestock as possible. They would love to start collecting early so as to be better prepared when the bulk of the calls come in for needed supplies.

All of us at NorCal Collie Rescue send you our best. And Stay Safe!

Lauren Caudill
President
NorCal Collie Rescue
NorCal Collie Strong!